SOTM 2015 / NIXON / PLO SKATE CLUB / SIDE-SHORE
Events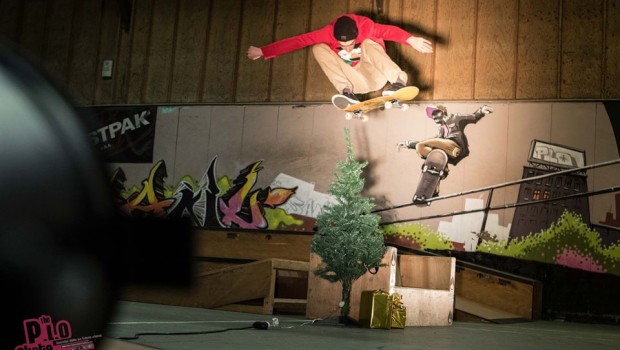 Le lundi 21 décembre 2015 par Dams G
0
Vendredi dernier avait lieu la dernière Session Of The Month de l'année au Plo Skate Club !!!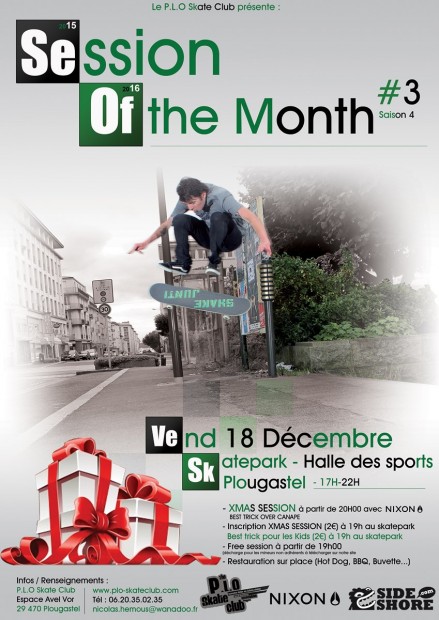 NIXON et SIDE-SHORE étaient évidemment partenaires de l'événement du Best Trick par dessus le canapé qui avait été mis aux couleurs de NIXON pour l'occasion !!!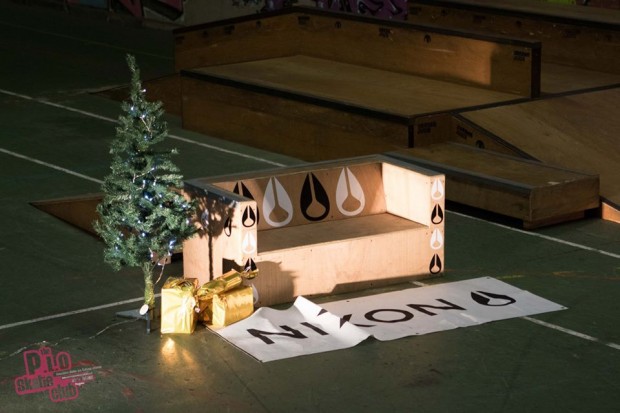 La soirée était ambiancé par l'excellent DJ Ron qui a balancé du bon son hip-hop tout au long des trainings et du contest donnant même l'envie à Quentin Lobieaux de faire des backside flip par dessus le canapé !!!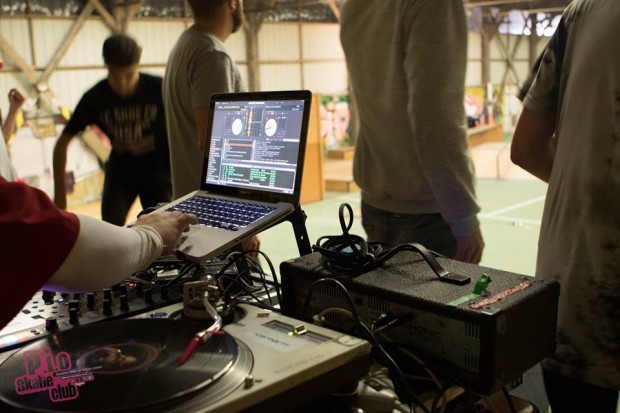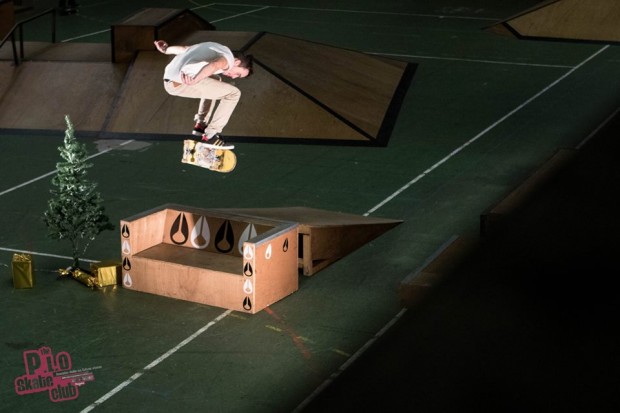 Quentin Lobieaux – Backside Flip 180
Les riders du team skate Side-Shore étaient également de la partie !!!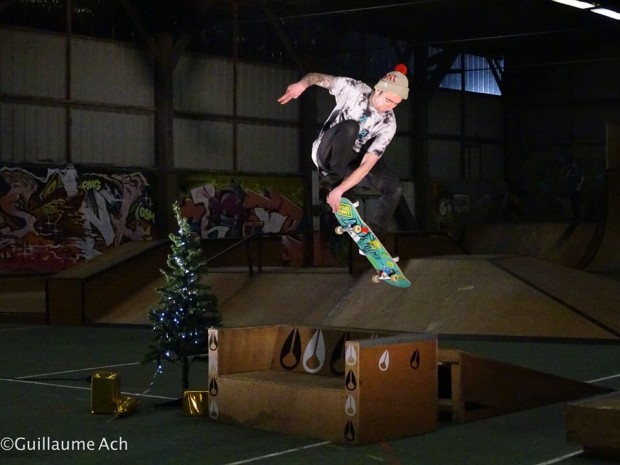 Dam's / Crail / @Etnies @Altamont @V7Distribution @HorrorJuice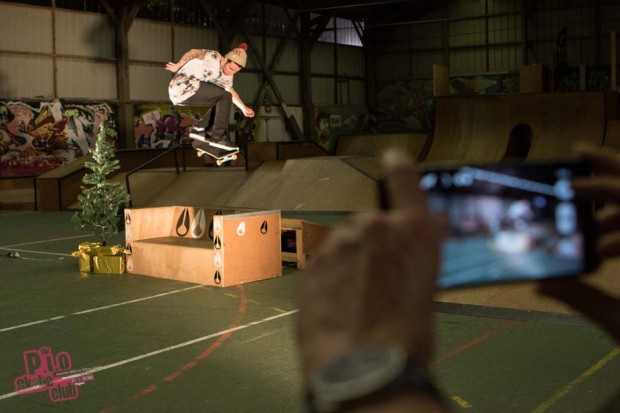 Dam's / Nollie Shifty Back / @Etnies @Altamont @HorrorJuice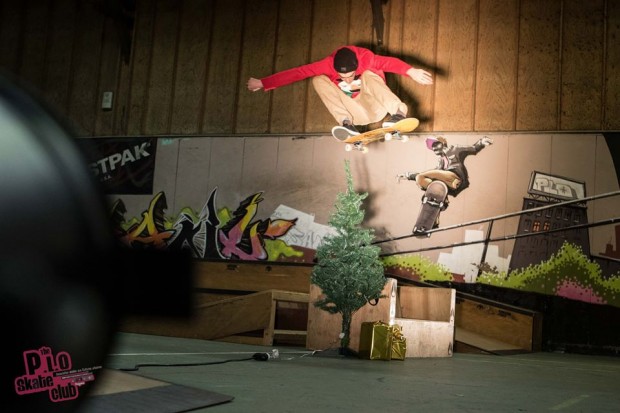 Nolan / Gros Ollie / @SupraFootwear @KrewDenim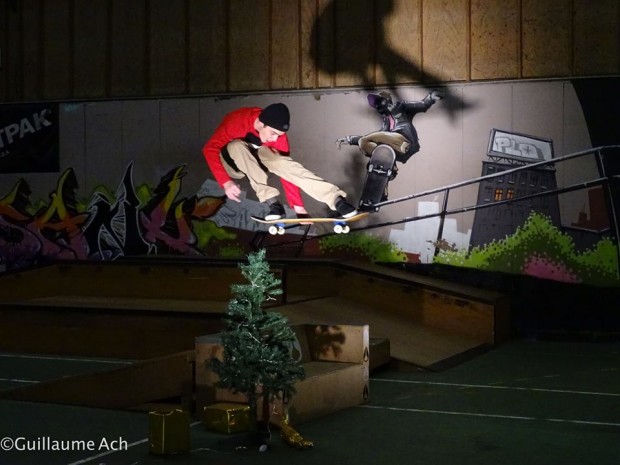 Nolan / Sad / @SupraFootwear @KrewDenim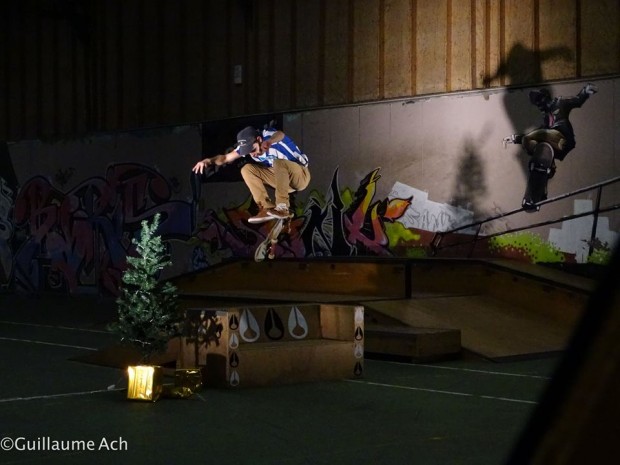 Théo / Varial Heelflip / @Emerica @V7Distribution
Les photos sont signées Guillaume Ach et Yann Quenez, et le montage/Filming récapitulatif de cet événement est signé Yann Quenez .
PLO session noel Dec 2015 from Yann Quenez on Vimeo.