New World Element – Canada
SHOP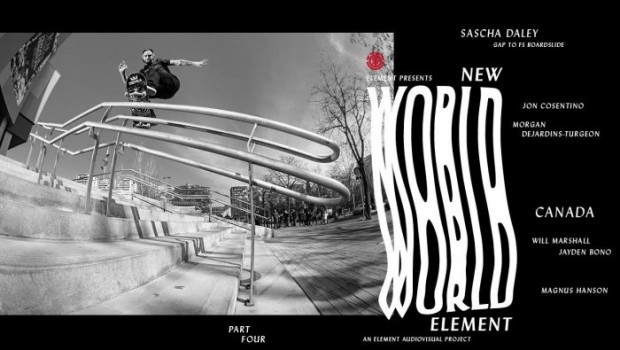 Le mardi 26 avril 2016 par Dams G
0
Element s'occupe d'une autre partie du globe de cet edit, c'est le 4ème stop du New World Element au Canada ce coup ci, les riders locaux sont Jon Cosentino, Will Marshall, and Sascha Daley qui sont rejoint par Evan Smith, Brandon Westgate, Mason Silva, Dominick Walker and Ethan Loy !!! ENJOY !!!
Les decks et la wear ELEMENT sont disponibles au street shop et sur notre site internet : www.side-shore.com !!!
Le Grip JESSUP est offert pour tout achat d'un plateau sur le site internet ainsi qu'en magasin !!!