************ CE SOIR ************ SOTM x PLO SKATE CLUB x AVP Emerica Made Chapter 2
Events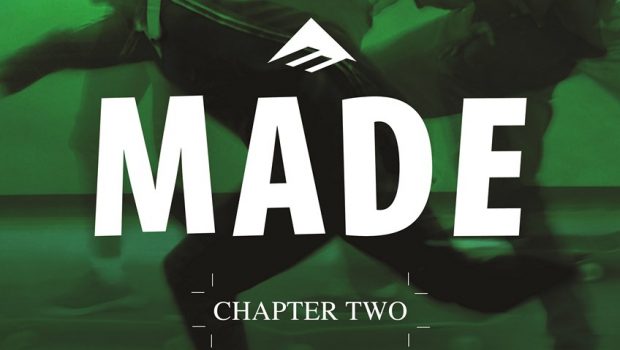 Le vendredi 30 septembre 2016 par Dams G
0
Nos amis du PLO nous font le plaisir d'organiser, pour recommencer la saison 2016-12017, une nouvelle Session Of The Month. Elle aura lieu AUJOURD'HUI, Vendredi 30 Septembre 2016 au Skatepark de la Halle des Sports à Plougastel-Daoulas .

Nous commençons cette première édition de la saison 5 avec un best Trick rail ( -16ans, + 16ans ) qui sera suivi par la projection sur écran géant de la toute dernière production vidéo de Emerica, la MADE CHAPTER 2 avec les stars de la marque tel Bryan Herman, Andrew Reynolds, Kevin Spanky Long, Jerry Hsu, Justin Figgy Figueroa ainsi que Jon Dickson !!! La soirée est soutenu par Side-Shore et Emerica !!!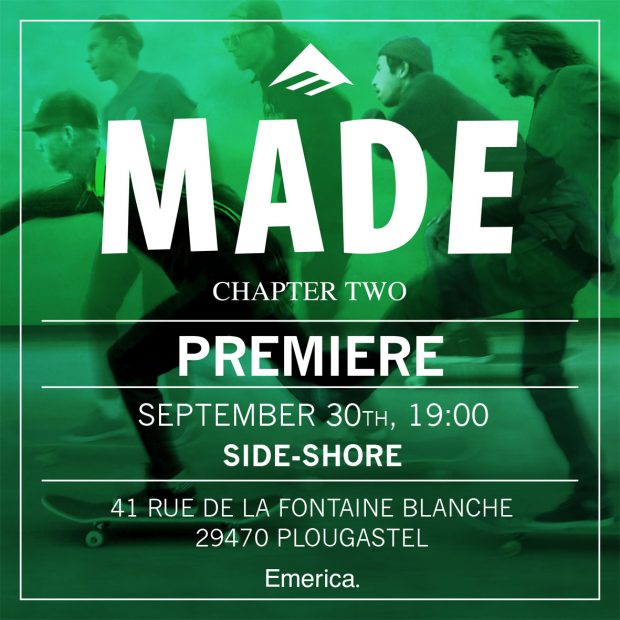 AU PROGRAMME :
* Best Trick Emerica / Side-Shore Le Shop à partir de 19H30
* Avant Première Emerica MADE Chapter 2 à partir de 20h30
* Inscription Best Trick (2€) à 19h au skatepark
* Free session à partir de 17H00
(Décharge pour les non adhérents mineur à télécharger sur notre site)
* Restauration sur place (BBQ, buvette…)

VENEZ NOMBREUX !!!